Home Buying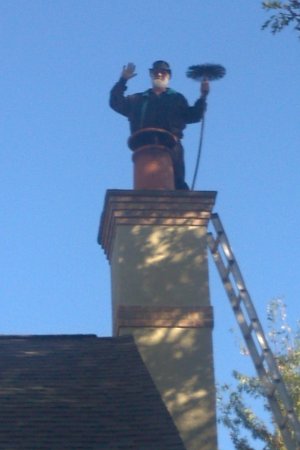 Start Safe, Start with Swift
If you are buying or selling a house it is a smart idea to call Swift to perform a chimney inspection or certification.
Buyers: You've heard the expression, "buyer beware!", Chimneys are not to be over looked. Chimneys vent the heater or heaters in most homes, as well as the fireplace in many other. It is so important to have a certified inspection prior to settlement because chimneys must be in good condition to use safely. Safety is the number one issue! Structural defects are secondary, but important as well.
Question: Just what does a chimney inspection encompass?
Answer:
Swift Services Inc. inspectors can perform a video scan of the fireplace and heater flue to check for tile condition and look for cracks or joint failure
We will go up on the roof to inspect the exterior of the chimney, as well as the cap and upper section of the flues. If the roof is too tall, too fragile, or the chimney is over 36 feet tall, we may require special equipment to perform the inspection. This is the exception. While up top, we will thoroughly inspect the masonry or metal chimney, the cap, the flashing, and surrounding roof, vent stacks, or structures such as walls or siding. Finally, we will check out the heater flue if the heating appliances are connected to one. Heater flues, if not properly maintained can make you sick or cause fatalities. Chimneys are not minor items that can be glossed over; they are major utilities that require a certified professional to inspect and service or repair if needed.
Question: How about video inspections?
Answer: Video inspections cost $200.00 - $300.00 per flue depending on size. The flue must first be clean for the camera to see the flue. The cleaning cost ~$50.00 - $250.00 depending on size and condition. This is essential for the certified chimney professional from Swift to make an accurate reading of the scan. The benefits outweigh the cost $500.00 or more if your lucky, $1,500.00 - $10,000.00 if you not; because if the flue needs repair, or replacement, the cost could be thousands or tens of thousands of dollars. This is something a buyer needs to know before settlement, and not a few months after purchase of the home.
Seller Chimney Inspection
The seller will probably need to repair The chimney after the buyer has it inspected; or may be required to escrow money the buyer will use for this purpose. Unless the house sells as is, it is dollar wise to have your own certified inspection done prior to putting the house on the market. If you know the flaws in advance, you can be prepared for either the cost of repairs or to have the repairs done in advance.
Question: Why bother; what I don't know doesn't need to be disclosed
Answer: True; however, when the buyer pays for their certified inspection. It will need to be dealt with, in a rushed manner, and at a higher cost in all probability. You are doing yourself a big favor getting a certified inspection done in advance. Surprises are not your friends. They can cause delays, or worse can derail a settlement. There is also a safety issue involving you or your family while you are still living in the house.